NORTH BANK FC finally won a trophy in the late summer of 2008 - winning the Stroud Pitch Invasion League Championship and going on a 21 game unbeaten run. During this time, Jayl won an Outstanding Player Award and went on to play 100 consecutive games between 2008-2009. Below is a picture of the triumphant team. It was a wonderful summer!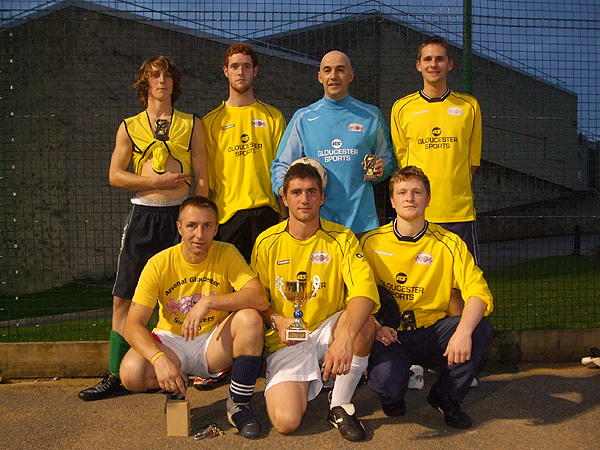 Back row: Brad Winchle, Oli Hand. Jayl Gunner, Matt Ely -- Front: Gary Ballinger, Alistair Bidmead, Jay Liverpool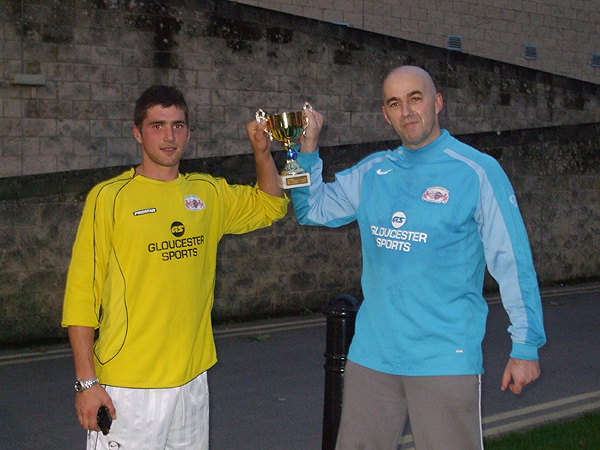 North Bank FC are sponsored by GLOUCESTER SPORTS, Worcester Street, GLOUCESTER.
Arsenal Gloucester would like to thank Chris, Cath & Gary + all at Gloucester Sports.